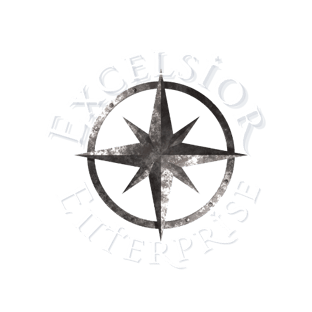 Ahhh! It's Spring! Time for new calves, bird's songs as they build their nests, and for many, exterior painting!
When choosing exterior colors for your home, for many, emotions take over. One may recall with revulsion a painted house from childhood, or swoon over a particular color without understanding or explanation. I know people who abhor green on houses and others white. Emotions definitely can play a role in selecting color for your home; and emotions often cause conflict.
Without going into human psychology, we can go into understanding the formulas in choosing a color for the exterior of your home. This article is assuming that HOAs and local restrictions do not hinder one's choice of selection of color and that putting your home on the market is not a consideration- that's a whole other blog!
First and foremost, if you own your home, it's yours; which means, you should be comfortable and happy in it. You should want to go to your home, rather not dread pulling up into your driveway because of the way it looks. This translates into the first rule of choosing an exterior paint color: It's your personal choice- pick the color you like!
Unsure of yourself and color choice, there are a few tips to help. Climate must be considered: a color that looks great in an arid climate will often appear out of place in a cold climate. Sunlight, clouds and a host of regional issues come to play. One client was struggling with choosing a green for her house. Factors she needed to consider was the colder climate the house was located in, which came with more clouds throughout the year, as well as more rain. This lends itself to the need for a stronger green, rather than a lighter, sage family green.
Additionally, one needs to take into account the landscape or siding on your house: does your house have wood siding or stone? One should choose a complimentary color to work along with the siding. If your lot has trees that provide shade, that needs to be considered when selecting shade of paint. Do you have green landscaping and/or seasonal colors; if so, do you want your house to be the center of attention or the backdrop for the landscaping?
Another key feature of your home is the roof and needs to be considered in choosing the overall color of your house. The roof is the cap, finishing touch and unless your own a roofing company, the roof should not be the focal point; rather more like a fedora to finish off the overall look of your house.
Still having trouble selecting a color? There are apps available to aid in selection; the major paint companies, as well as the big box stores, offer free apps. A good example of using the app: a homeowner of a limestone house wishes to paint the siding a color to match the limestone; the app scans the limestone to determine color and suggests paint colors available.
The formula is simple: Choose what you love first, select colors that work with the environment and compliment the bones and landscaping of your house and coordinate colors with the hardscapes of the house, siding and roof. If you are colorblind, get advise from a family member or neighbor before settling on a color!